Get To Know Our Employees
You can trust Precision Garage Door of Savannah's Professionally Trained Employees and we prove it...
Just click on the image of any tech to find their:
Customer Reviews
Bio
Drug Test
Senior Technician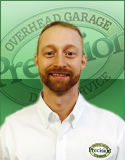 Edward Davis
Drug Test:
12/17/2019
Assistant Service Manager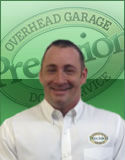 Sean Scheiern
Drug Test:
12/20/2019
Technicians
Technician/Installer
George Wentz
Drug Test:
12/27/2019
Installers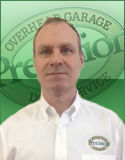 Eric Dunphy
Drug Test:
7/5/2018
James Harper
Drug Test:
6/29/2020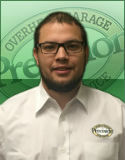 Tyler Walsh
Drug Test:
12/18/2019
Owners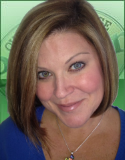 Lynn Yeager
Tim Yeager
Drug Test:
4/27/2018
Door Sales Manager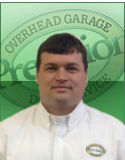 Timmy Yeager
Drug Test:
12/18/2019
Operations Manager
Allison Melancon
Drug Test:
12/17/2019
At Precision Door, all of our technicians are professionally trained. That means every employee must first complete and pass a formal classroom training course. Following the course, they travel with a senior technician for on the job training before they are allowed to work alone. This is why our professionally trained technicians are capable of repairing any garage door operating system available in the market place.
Companies will tell you that their employees are "professionally trained", wanting you to take their word for it. But we've all had the experience of hiring a bad contractor in the past. We won't tell you to take our word for it. Instead, listen to your neighbors.
At Precision Garage Door, we want you to feel confident in both the technician coming to your home and the service you will receive. That's why we give you access to our technicians bios and reviews written by the customers they serviced. Click on any of the technicians below to read what your neighbors have to say about them.
We guarantee you a professional experience from start to finish. We're Precision Door. A Name You Can Trust.